Culinaria Peanut Butter Cup Review
Culinaria Peanut Butter Cup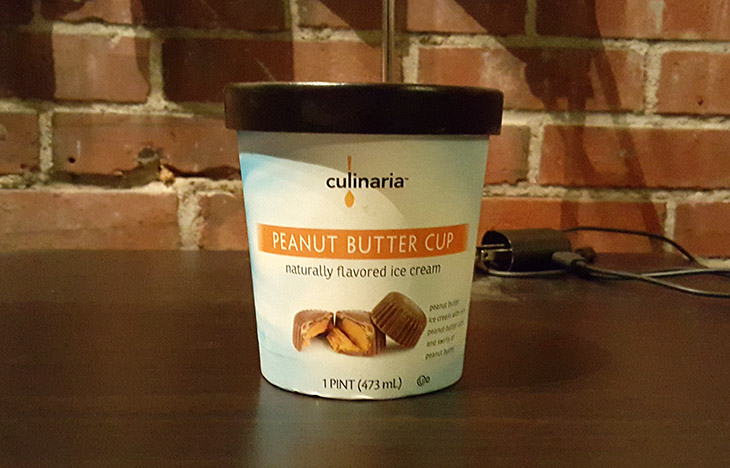 First Impression
I picked this guy up while doing some breakfast shopping last weekend. I have tried one of Culinaria's sorbets before but never their ice cream. As soon as I saw peanut butter on the label it was over. For some reason my expectations were sky high for this little guy. Maybe it was the whopping 350 calories per serving or the extra butter fat they claim is in there or the fact it that has a peanut butter base rather than vanilla. Whatever it was, I was hoping this flavor would not disappoint.
Fairly standard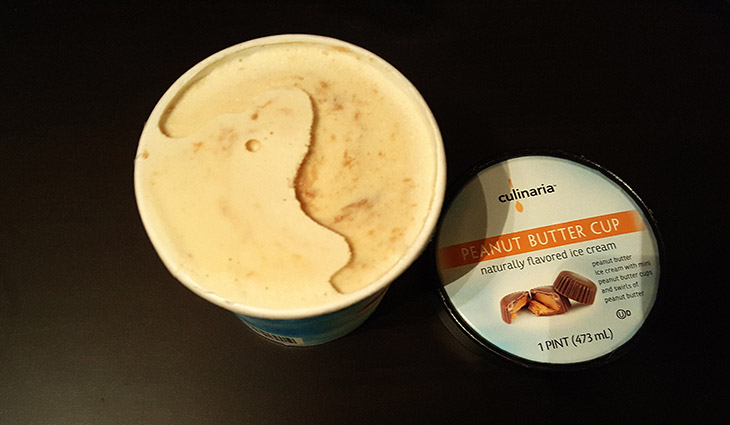 Texture
This ice cream was almost something straight from Ben & Jerry's. The texture was thick and hard, but it's base was smooth. There is a copious amount of peanut butter swirled trough out that breaks up the base. Little chunks of peanut butter cups add a little variety.
Solid mixins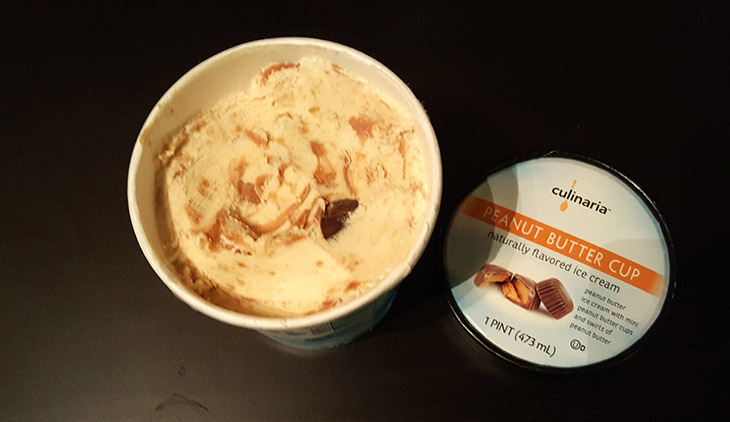 Flavor
This guy was solid! It has a very good peanut butter base. It was as good as Haagen Daz's Peanut Butter Pie if not better. Which says alot because the Haagen Daz had the best peanut butter base that I have tasted until now. The peanut butter swirl is thick and salty. I like savory/salty peanut butter but this might be a little too salty. I feel peanut butter in ice cream should be on the sweeter side(like the Peter Pan brand). That really is my only complaint. This flavor was pretty intense. Much like the Ben & Jerry's Peanut Buttah Core, I could only eat about a third of the pint before it was time to put it down. This isn't a bad thing, just an indication of how intense this little guy can be. Expectations met!
Going back for more?
Yeah, If I seek death by peanut butter.