Edy's Butter Toffee Brickle Frozen Custard Review
Edy's Butter Toffee Brickle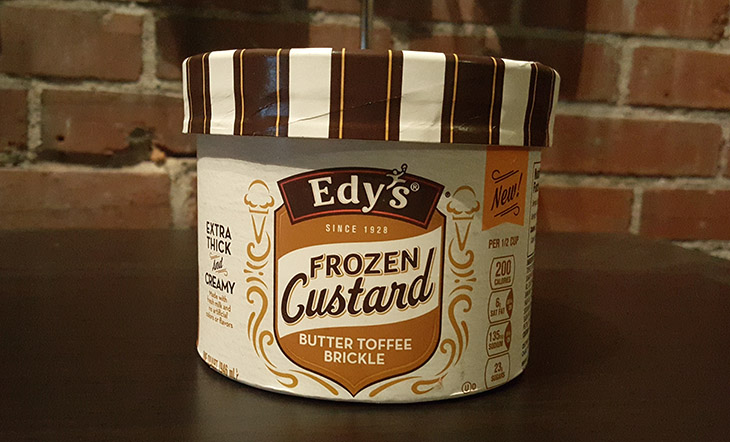 First Impression
I haven't had much time to make a lot of ice cream recently so I have temporarily resorted to the store bought stuff. This is surprisingly my first Edy's review. I have had plenty of their flavors in the past but I don't consider them to be the highest quality. They recently started a "frozen custard" line which I would probably label as "slightly higher quality ice cream" than I would "frozen custard". I saw their new Butter Toffee Brickle flavor and decided to give it a go.
Hmmm...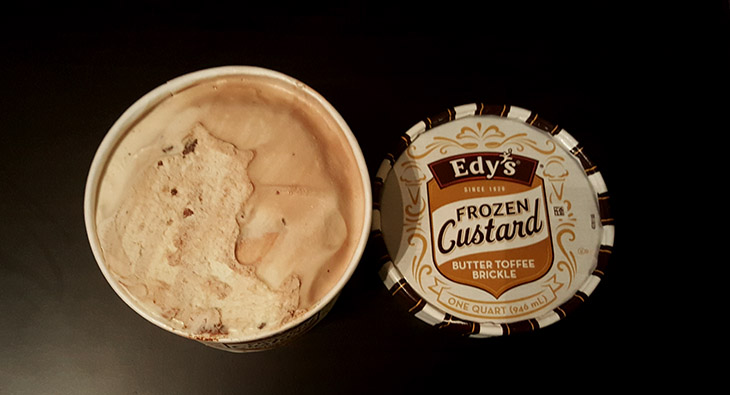 Texture
This little quart was surprisingly creamy. I was impressed. I usually find Edy's ice cream to be light and fluffy rather than creamy. This guy was spot on. There is a fudge swirl that runs through the quart and there are also little crunchy chunks of toffee mixed in that provide a nice change of pace.
Decent stuff in there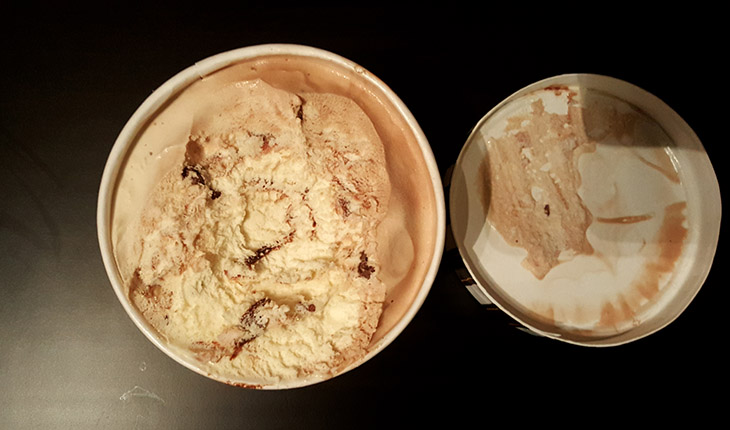 Flavor
This guy is butterscotchy. This is not a bad thing because I like butterscotch, but I was expecting more toffee in the base. The toffee pieces taste great but I wish there were more of them. The chocolate swirl gets a little lost within all the butterscotchy toffeeness, but It's not like I bought this quart because I wanted chocolate.
Going back for more?
Sure, from time to time. I was pleasantly surprised.